Gifts to Transport Your Parents to the 21st Century
The holiday season is upon us and you will be looking to buy a gift for mum and dad. Well let us face it, your parents seem like they got stuck in their golden age and the 21st century just seems to be living them far behind. Well here is your chance to help them catch up by getting them gifts that will add a flair of modernity to their lives. Here are some gifts that will help you do just that.
Samsung Smart Things

You probably worry that your parents are getting old and sometimes may forget to lock the door or turn off the lights and you just don't want them straining themselves to get out of bed to check if the kettle is off. Well, Samsung smart things has you covered. It will transform your parent's house into a smart home, with a simple command it can do things like ensuring that the doors are locked and the lights are off. Your parents would certainly have bragging rights over their neighbours with this 21st-century technology and it is so easy to set up and use.
Go Pro Camera
If your parents are still going on vacation and family events with a humongous camera around their neck, it is high time you brought them up to speed in this world where smaller is better. the Go Pro Camera will take much better pictures than what your parents have and yet it is very light and small. These amazing gadgets can withstand shock so if mum and dad are quite old and prone to accidents like dropping things, then this will be just right because it will not break when dropped.
Selfie Stick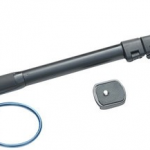 Are your parents still taking turns to take pictures of each other or asking strangers to take pictures of them? Well, then they are in urgent need of transportation to the 21st century where selfies are the order of the day and what better gift to bring them here than a selfie stick. If you are getting them a GoPro, then the selfie stick would be a good accompanying accessory.
Virtual Assistant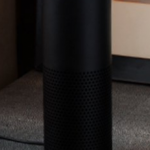 You probably have a number of texts or receive phone calls from your parents asking questions like how do you set the timer on the coffee maker or asking you to settle and argument between the 2 of them. Well, a virtual Assistant like Amazon Echo would be the perfect gift for them. It is installed in the house and will respond to commands to look up facts online and provide answers. This 21st-century virtual assistant will cut down the number of SOS calls from your parents to help them with tech related problems and will make their lives a lot easier.
Smart Coffee Maker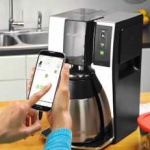 Is your parent's coffee maker always getting spoilt and it is time to replace it? Well don't just get them any ordinary coffee maker, it is the 21st century so introduce them to a smart coffee maker. This cool gadget can be controlled remotely using an app on a mobile phone. Now instead of driving all the way to mum and dads home to help them with the settings on their coffee maker, you can do it using your phone and even program it to brew coffee before they wake up so they wake up to a fresh pot of coffee. It is a practical as well as thoughtful gift for your parents.